Thank you to everyone who joined us for our Celebrating Voices event on October 30, 2018 at Harvard Law School Wasserstein Hall!
Scroll down for photos and videos of the event.
Photo Credit: Tony Irving, www.tonyirvingphotography.com
Thank you to Raquel Quezada of Cambiando el Mundo de Necesidades Especiales for her live interviews of some of our event attendees and speakers. Watch below:
Thank you to our sponsors!
Platinum Advocate
Gold Advocate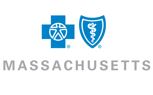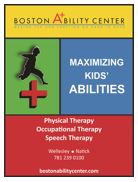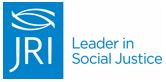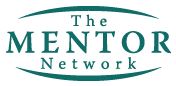 Guido Goldman
Ann & Marty Guay
Daniel, Julia, & Brian Heffernan
The Benjamin Pollak Fund
Silver Advocate
Eileen M. Hagerty, Esq. & Rabbi Thomas M. Alpert  ●  The Boston Foundation  ●  Cotting School   ●   Einer & Julia Elhauge   ●   Exceptional Lives Inc. ●   Gold Advocacy  ●  Integrated Center for Child Development   ●   Johnston Associates, LLC   ●   Hubie & Kathy Jones   ●   Meehan Boyle Black & Bogdanow   ●   Melmark New England   ●  Mina Fife, LLC   ●   NESCA   ●   New England ABA   ●   Rosenberg, Freedman & Lee LLP   ●   S. Stephen Rosenfeld   ●   David Barone & Lee Webster  ●   Alice Wolf   ●   Anonymous
Bronze Advocate
APEX Behavioral Consulting LLC  ●  Applied Behavioral Learning Services, Inc. ●  Boston University School of Social Work  ●  Marianne E. Brown, Attorney at Law  ●  Brown Rudnick LLP  ●  Dr. Keith E. & Elizabeth Harmer Dionne  ●  Bob Crabtree & Priscilla Ellis  ●  The Ely Center, LLC  ●  Law Office of Ronald B. Eskin, PC  ●  Marc H. & Gail Fenton  ●  J. Larry Brown & Judi Garfinkel  ●  Law Offices of Heather Gold, P.C.  ●  Richard & Nancy Howard  ●  The Institute for Community Inclusion  ●  Matthew & Jennifer Iverson  ●  Lawrence Kotin  ●  Judy Levenson, Esq.  ●  John & Lucia Mudd   ●   Moor, Perlman & Gregg, LLC  ●  Northeastern University School of Law  ●  Peer Projects Therapy From the Heart  ●   Allan Rodgers  ●  Joel Ristuccia & Joan Sapir  ●  Mary-Jo Adams & John Sasso  ●  Spaulding Rehabilitation Network  ●  Law Office of Lillian E. Wong, LLC